Check out the Ultimate Success Masterclass app for Androids. Now using USM on your mobile device and tablet is even easier and more convenient!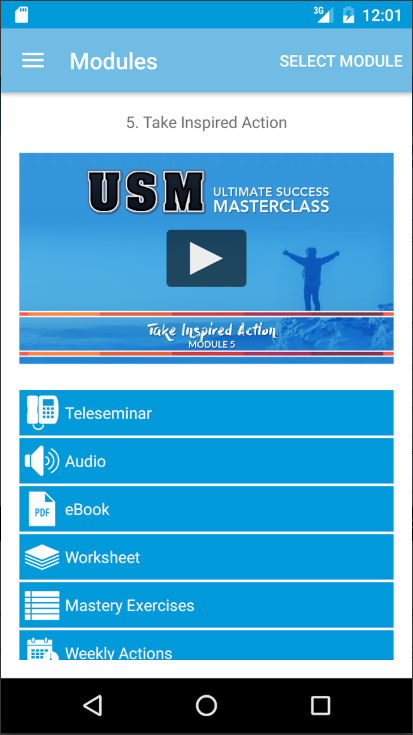 The Ultimate Success Masterclass app provides students with access to their members-only success platform, so they can easily track their progress as they work through the 90-day program.

As a USM student, when you download the Ultimate Success Masterclass app, you'll be able to:

-Access new modules as they are released. Each one contains a powerful paradigm-shifting video lesson, a downloadable PDF eBook, an audio download, plus step-by-step exercise worksheets.

-Unlock your special Mastery Exercises and live Q&A tele-seminars at the end of each module. These are specifically designed to rapidly move you closer to your #1 goal.

-Receive automatic messages, like uplifting empowering affirmations, via email, text or voicemail!

-Share tips and inspiration with the USM community in a private members-only discussion forum.
If you're having issues in using the USM app, please let us know by sending us an email at support@mindmovies.com